James Blanchard (JB), Personal Trainer, Online Nutrition Coach and Squat Enthusiast
Hello! I'm JB and ever since I was 16 I have known I wanted to have a career in the fitness industry.
Fast forward 9 years where I currently train clients at the Better Body Group in Sevenoaks. I have gained over 6000 hours worth of experience in one to one training with many more from in person & online nutrition coaching and consultations, strength & conditioning work with athletes and online training.
I have a First Class BSc in Sport Science from the Chelsea School at the University of Brighton, with further qualifications in training, nutrition and injury prevention.
Using my blend of education and experience I want to make my own mark in the industry that I love and provide evidence based guidance to my clients. This way you are assured that what I recommend actually works!
I specialise in getting busy people lean, confident and strong without them needing to deprive themselves, suffer, be a social recluse or train for countless hours a week.
Basically, I make your journey towards your goal as easy as possible!
Whilst some coaches preach perfection or a "my way or the highway" type approach, I will find a bespoke, flexible and optimal approach to get you to your goal, fast.
Just to see what's possible, take a look at Dan below.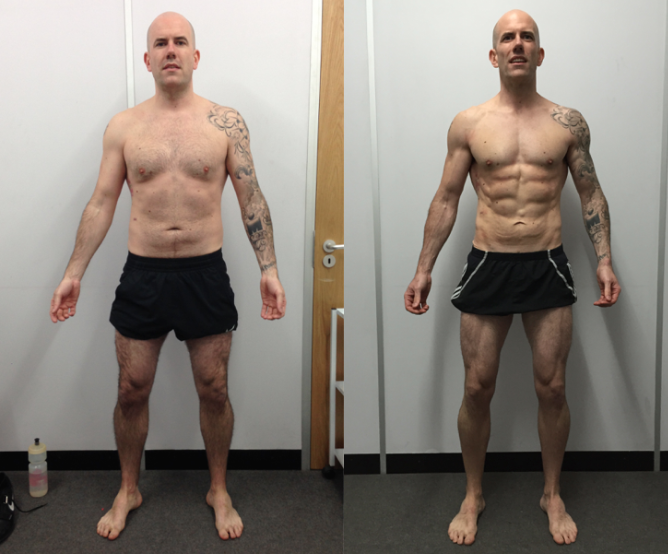 Dan lost 10% body fat, all whilst only training 3-4 times per week for an hour or less at a time, and whilst on his 'diet' ate his favourite foods on a regular basis, was able to enjoy social occasions and even drank a few beers every now and then!
Want results like Dan? Click over to my online coaching page where you'll find more information about my services, and even be able to get your mitts on some freebies.
About JB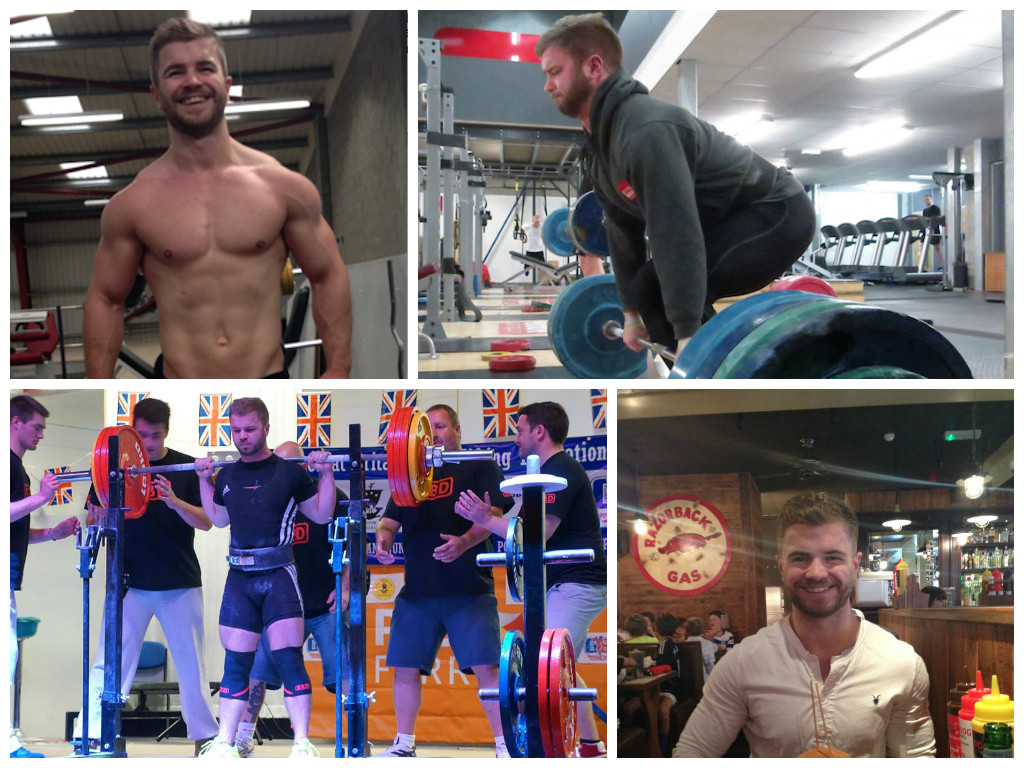 James Blanchard (JB) is a personal trainer and nutrition coach, working with clients both online and on an in person basis from the Better Body Group in Sevenoaks, UK.
He specialises in getting hard working, busy people lean, strong and confident whilst still enabling them to be social and enjoying life's pleasures. Ya know, like beer, pizza and stuff.
Taking a scientific and evidence based approach, he designs his clients' training and nutrition programs in the most effective, time efficient and easy to stick to way possible.
He has a weird obsession with picking heavy stuff up and putting it down again. He channels this through competing in powerlifting, where he currently holding a regional record in the squat. He's also tried his hand at various other sports, including rugby, bobskeleton and athletics.
To get your hands on some of JB's best work for free, you can join over a 1000 others and get his Get Shredded Toolkit, containing everything you need to get lean: his "5 Rules to Get Shredded" eBook, a whole body training program, a completely personalised diet and comprehensive how-to guide by clicking here.