Soy, Chilli, Ginger & Garlic Haddock Parcels
As I often work at the gym until late, I love a quick and easy recipe that still has tons of flavour to it.
These parcels are also absolutely superb if you have very little fat macros left at the end of the day (people often find fat is that hardest macronutrient to get right!).
Soy, Chilli, Ginger & Garlic Haddock Parcels (serves 2)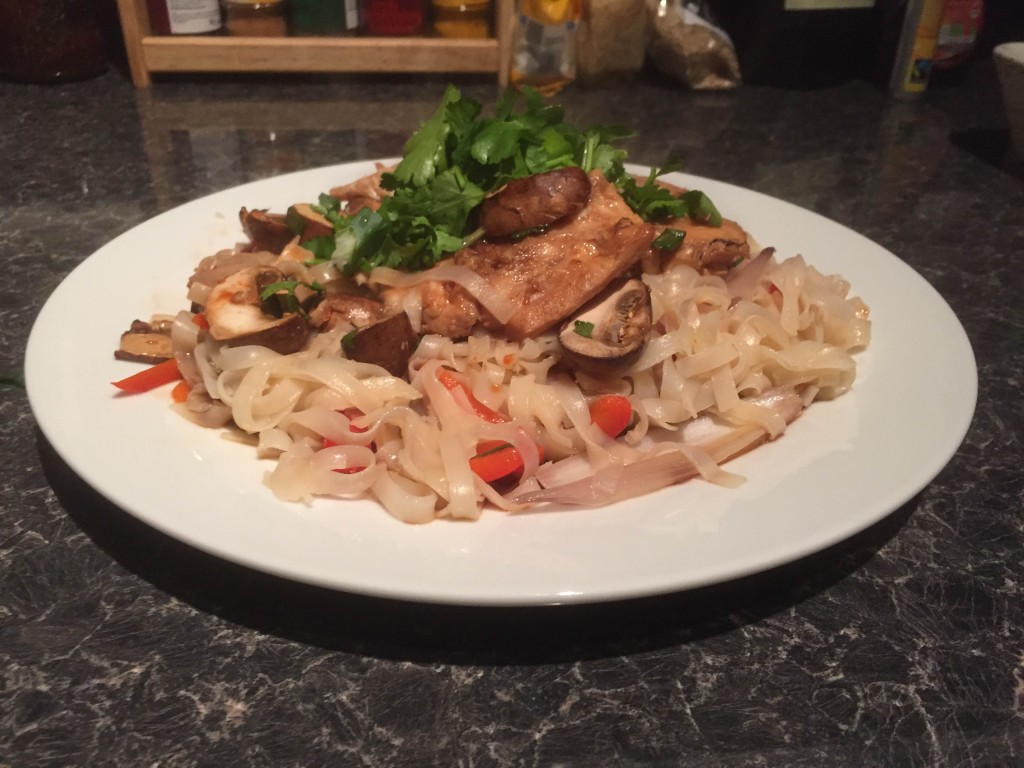 Ingredients
2x~150-220g ,haddock fillets, skin and bones removed
2 handfuls sliced mushrooms
1 red pepper, diced
2 small shallots, sliced
2 cloves of garlic, grated
2 inch square piece of ginger, grated
1 large handful of coriander, finely chopped
2 tbsp Sriacha chilli sauce
4 tbsp soy sauce
2x ~45g parcels of rice noodles or 90-100g if they aren't in parcels
Recipe
Preheat your oven to 200°C or 180°C fan. Take two 30cm square pieces of tin foil, place a haddock fillet in the centre and top each with half of the soy sauce, chilli sauce, ginger, garlic, shallots, pepper and mushrooms.

Fold the corners together, pinch them tight to seal the parcel completely and place on a baking tray. Put in the oven for 20 minutes or until completely cooked through.
When the fish has 5 minutes to go, make the noodles. Put the noodles in a pan boiling water and cook for 5 minutes and then drain.
Make a bed of the noodles on your plate or bowl and top with the fish fillets, the sauce and the chopped coriander.
Macronutrients & Calories (based on 45g noodles & 200g haddock fillet)

378 calories
48g carbohydrate
2g fat
42g protein
Comments
comments